Every Dog Owner has their Day… Today is yours!
Dog Books & Media
With over 2000 Dog Books and DVDs covering every major dog subject, Dogwise.com assists dog trainers in publishing their works, stays on top of what's hot in the dog training field, and offers Free Shipping on orders over $75. Among its many special Resources is its website publication of the DOG SHOW SCHEDULE. Find such dog book categories as these:

* Agility and Flyball
* Behavior/Body Language
* Bait Bags
* Collars and Leads
* Competitive Obedience
* General Training
* Hunting and Retrieving
* For the Professional Dog Trainer
* Show Leads and Collars
* Showing and Conformation
* Show and Travel Equipment
* Training Tools & Equipment
* Tracking

Check out the DogWise Picks, Best Sellers, Best New Titles, and every dog behavior subject, including books you will not find elsewhere, through a search or clear table of contents at
See Veterinary Secrets Revealed below for 1000 Home Remedies...

Jump to Dog Whisper with internationally acclaimed Dr. Dennis Fetko - "Dr. Dog" - or popular dog obedience trainer Adam Katz, and the "Dog Whisperer" television favorite, Cesar Millan.

Jump to Barnes & Noble - DVDs, Children, Dog Food Books,
Dog Training Books, Spanish Books, Search Link, More

Click here to go to Over 2600 DOG BOOKS in Best Selling order

Jump below for Must-Have MultiMedia Pet Health Course

Jump to Search Boxes for Amazon.com and PetSmart
Find all of your fun and serious Dog Book, Dog Movie, and Music interests, including also Children's Dog Books and Spanish Dog Books, through these links to nationally known, high quality providers - OnLine Nature Mall, Barnes & Noble, BestPrices.com, and the PetCo. Dog Book Showcase below.


TALKIN' DOG
Obedience Training Doesn't Work!
Obedience training is great for you and your dog - But it will NOT get rid of your dog's behavior problems. You just end up with an obedient dog that still barks, chews, digs, jumps, pulls, soils, etc. Click Here to learn how finally to get rid of your dog's behavior problems - or to house train your puppy.
Dog Whisper for Your Dog to Listen
DogProblems.com - Professional Dog Trainer, Adam Katz with other contributors, teaches you how to train your dog to listen to you anywhere you go. Great resources, articles, videos and more to solve a vast array of dog training and dog behavior problems. Check out the membership site and new video training.

Dog Whisperer with Cesar Millan - The Complete First Season
Dog Whisperer with Cesar Millan - Stories from Cesar's Way




Adam's 316 page Dog Training Book,
Secrets of a Professional Dog Trainer,
and his Dog Training membership site
use the Dog Whisper Method
to help you get your dog to listen to you
anywhere you go.
PetCo. SHOWCASE of BOOKS and MORE
Barnes & Noble - 16,000 Books in search for DOGS & CHILDREN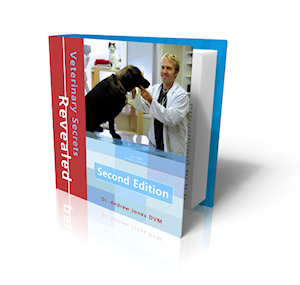 Here is a definitive Manual with over 1000 safe, natural, affordable, and effective solutions to help you treat your pet at home. It doesn't matter what category your pet's problem falls under - behavior problems like aggression, ailments like back spasms or arthritis, or illnesses such as cancer. Find clearly illustrated treatments, easy-to-understand descriptions, pictures of each problem, and a detailed index to help you quickly diagnose your sick or injured pet - so you can instantly know if you can administer care yourself or if you should seek medical help immediately. In this e-book and in DVDs, CDs, and teleseminars, Dr. Andrew Jones draws on his years of growing up on a farm and practicing a blend of traditional and holistic veterinary medicine to provide proven, natural alternatives for a variety of pet health situations. Learn practical regimens to halt or prevent diseases and to maintain health and vitality for your pet. Do you know pet CPR and what to do if your pet swallows a household poison? This information could save your pet's life in an emergency! It's not available in bookstores, pet stores, or anywhere else … Click here to get this invaluable resource - Veterinary Secrets Revealed
How to Examine, Diagnose, and Treat Your Pet at Home

Every Pet Owner needs this
Complete Home MultiMedia Course - Audio, video, and hard copy material with simple, step-by-step directions so you can perform home pet health exams, learn alternative options for natural medicines in a variety of medical situations, lower your Vet bills, and respond quickly in an emergency to save your pet's life!

PLUS there is BONUS MATERIAL including Pet CPR, Cancer Prevention In Your Pet, The Truth About Pet Vaccinations, Healing With Acupressure, Healing With Herbs, Healing With Homeopathy, Healing With Food and Healing With Massage. The Veterinary Secrets Revealed Book includes illustrations, a complete index, as well as an updated Resource listing which shows you where to purchase specific remedies for your Dog Health and Cat Health needs… a must-have for every Dog and Cat Owner!
Here are two more of the many valuable bonuses:


Want to search for more Dog Books, CDs, and DVDs? Search here: